German Shepherds
Available




Contact Info
In Dogs We Trust, LLC.

Ph. 651-653-3770

Working
German Shepherds (GSD)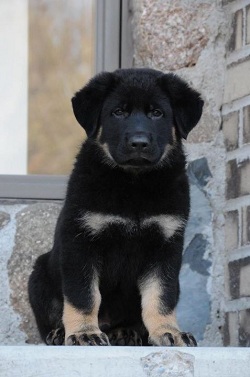 In Dogs We Trust – Wir Vertrauen is breeding program that consistently produces working line German Shepherds that conform to the true origin of the breed. The German Shepherd Dog is respected and admired throughout the world for its versatility, intelligence, and loyalty.
Our breeding stock is comprised of 100% European working line German Shepherds. The intense process we undergo to select our breeding stock comes from years of training experience; traveling – training – competing – and only breeding the best of the best. Our selection process is time consuming and very expensive; however we feel it is necessary to better the breed, and help the German Shepherd legacy live on as the most dynamic working breed on the planet.
By trade we are professional dog trainers that coach, train, and assist clients nationally, and internationally. We breed German Shepherd puppies to help supply our clients with puppies and fully trained adult dogs. The training we provide includes obedience, Public Access Service Dogs, Personal Protection, Sport K-9 (Ring and IPO), and Therapy Dog Training. When you buy a dog from IDWT, we are happy to assist you long term with training and support for you German Shepherd dog or puppy.
Welcome to our site, let us know if we can help you find the perfect German Shepherd for you or your family! :)
German Shepherd
Training
Our
German Shepherd training
program is an in-board boot camp designed specifically for the German Shepherd. Dogs and puppies enrolled for this training will learn to sit, down, heel (walk at your side without pulling), and come on command.
Boot Camp Training
is the foundation for working German Shepherds, preparing them to work as service dogs, therapy companions, and personal family protectors. The other components of our boot camp are physical conditioning, socializations, distraction proofing, confidence building, and off-site training (field trips).